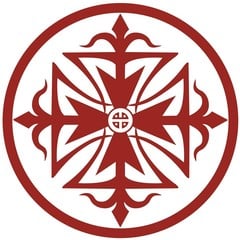 Oscar Trejo
Creature / Character Artist - Spin VFX - ostrejoal@gmail.com
Mx, Mexico
Summary
3D artist from Mexico city, working as professional 3D Modeler / Concept Artist since 2011 in projects related to Videogames, VFX, Animation and 3D printing of collectibles, jewelry, miniatures and medical prosthesis.
I have collaborated with DC , Warner, Disney, Hotwheels, Netflix, Themespace, Kerbal Space Program, Lineage 2.
And Im part of the official streaming team of Zbrush, streaming every thursday.
Skills
3D Modeling
3D Printing
Concept Art
Texturing
Character Design
Software proficiency
Productions
Movie

Saving Bikini Bottom: The Sandy Cheeks Movie

Year

2024

Role

Creature / Character Artist

Company

Spin VFX

Movie

Ant man and the Wasp : Quantumania

Year

2023

Role

Creature / Character Artist

Company

Spin VFX

Movie

Doctor Strange in the Multiverse of Madness

Year

2022

Role

Creature / Character Artist

Company

Spin VFX

TV Production

Umbrella Academy Season 2

Year

2022

Role

Creature / Character Artist

Company

Spin VFX

TV Production

Raised by Wolves Season 2

Year

2022

Role

Creature / Character Artist

Company

Spin VFX

Video Game

Ryan Rescue Squad

Year

2022

Role

Character Artist

Company

Amber Studio

TV Production

What we do in the shadows

Year

2021

Role

Creature / Character Artist

Company

Spin VFX

Video Game

Harveston Mobile

Year

2019

Role

3D artist

Company

Ringtail Games

TV Production

Hanni in the Wild Woods

Year

2019

Role

Character Artist

Company

Boxel Studio

Video Game

Lineage II

Year

2019

Role

Character Artist

Company

NC Soft